Tanzania Safari Experience
We know Tanzania, better than most. We pride ourselves on our knowledge, and we keep it up to date; our experienced travel experts continually revisit all areas of this spectacular land to ensure that our advice is the best that you will get. Whether you would like to safari in the Serengeti or seek respite on the coral sand beaches of Zanzibar, whether it is an adventure in the chimpanzee forests alongside Lake Tanganyika or climbing Kilimanjaro, we will shape your perfect Tanzania holiday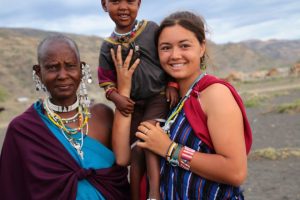 Where to go on a Tanzania Safari Holiday?
Tanzania has enough attractions to discover for a lifetime of holidays – and definitely too much for one! We generally advise people to consider safaris in either the North or the South of the country; you can combine the two, but this gets a lot more expensive.
Northern Tanzania attracts travellers who want to tick the Big 5 off their list, heading to the famous and action-packed Ngorongoro Crater and Serengeti. If you dream of seeing the Great Migration, you have to go north, to the Serengeti. The scenery in the Northern parks is magnificent, with some of the world's best wildlife viewing opportunities – but it gets busy as a result.
Southern Tanzania is quieter and gives little more luxury for your money. The Selous Game Reserve and Ruaha National Park provide a wild and authentic safari landscape off the beaten tourist track. Logistically, a safari and beach combination couldn't be easier from Southern Tanzania. Park rules in the South are less strict, which allows for fly-camping under the stars, boating and walking safaris. In season (July – October) the wildlife is also exceptional.
As well as deciding between the North and the South, there are other considerations. Many people head to Tanzania with the sole intention of witnessing the Great Wildebeest Migration, but families with children should look at options for holidays to suit distinct ages.
The Great Wildebeest Migration is the annual movement of 2 million grazers across the Serengeti National Park (and into Kenya's Masai Mara). It is one of the most spectacular natural events occurring on our planet today and as a result, is on many a bucket list! See our Great Migration Guide for everything you need to know about where to stay and when to go to watch the big herds.
Bringing kids on safari can be a daunting prospect, but it needn't be! We know the best lodges and experiences around the country to create a family safari holiday of a lifetime. Rules are always changing, but generally the minimum age is 6 years old for a Tanzania safari. Some lodges are also better than others at accommodating children, so speak to us about the best family safari options.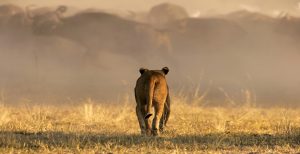 Northern Tanzania at a glance:
Iconic, world-renowned African destinations including The Serengeti, Ngorongoro Crater and Mount Kilimanjaro
Impressive population of visible predators and broader wildlife action
Busier tourist/vehicle-wise than the Southern parks (especially Ngorongoro)
Cultural interaction with Masai tribes in the Ngorongoro Highlands
The Great Wildebeest Migration
Where to go on a Tanzania Beach Holiday?

Zanzibar:
 Most people visit the island of Zanzibar after their Tanzania safari. Zanzibar has a huge variety of boutique hotels to suit a range of tastes and budgets, with a similarly wide range of activities, including diving. The island does mostly conform to the Indian Ocean idyll that its name suggests, although some beaches are tidal, so it is worth doing a bit of research on our Zanzibar beaches page before setting your heart on a specific beach resort. Stone Town is also a great non-beach town to explore whilst staying on the island.
Other beaches: Zanzibar suits most island dreams, but there are other options for more specialist interests. If you are a very keen diver, then the islands of Mafia and Pemba offer world-class underwater scenes and an authentic island experience, but the beaches are not as fine as those on Zanzibar. The Mainland Coast is much quieter, the beaches are beautiful and there are a few excellent lodges – but there is not much else to do. There are also options to stay on properly idyllic and extremely exclusive private islands, such as the glorious – see Fanjove, Mnemba and Thanda
How to begin planning a Tanzania Holiday?
Our website contains all you need to know to start researching a your Tanzania adventure. We keep it as informative as possible, but it is always worth getting in touch directly, by email or telephone. As with any destination, things change and the excellent deals we get from our suppliers vary from week to week, which means your best source of information, travel advice and recommendations will always be our expert consultants.
Odyssey Explorer is our new itinerary-building app which gives you the freedom to explore your options online before speaking to an expert. It is an excellent tool for you to get an instant price for your dream trip before you work with a Tanzania expert to fine-tune it and make it into a reality.
Our Tourist Guide to Tanzania is a good place to start if you are in the initial research stage of your planning. It provides a brief overview of what a Tanzania holiday has to offer, a few of our favourite things about Tanzania, and how the experts here at Tanzania Odyssey can craft an itinerary to suit your specialist interests and expectations.
When to go on a Tanzania Safari and Beach Holiday
The majority of Tanzania's wildlife is resident year-round, so safari experiences and wildlife viewing can be fantastic year-round. However, April and May can be rainy and are probably best avoided – especially if you are also planning time on the beach. Generally, the best time for dry-season wildlife viewing is from July – October. However, The Great Migration is exceptional in February, as this is calving season, so there are definitely exceptions to this rule! We cannot stress enough that the most effective way to find the best itinerary to suit you is for you to call us and discuss.