Crater Highlands in Tanzania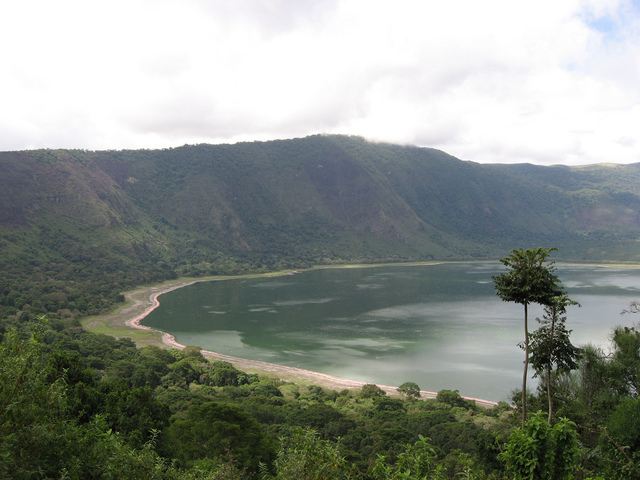 The Crater Highlands are just one small section of the range of volcanoes and mountains found within the Ngorongoro Conservation Area and can be found in the valley known as the East African Link. Inside the Crater Highlands, you can come across several lakes and mountains:
Lake Eyasi – a small salt lake
Ngorongoro Crater – an unbroken volcanic caldera
Ela Nairobi Crater – a small summit and steep slopes
Mount Kitumbeine – a dead volcano reaching 1770 meters
Gelai Volcano – 2,942 meters tall and extending into Longido
Loolmalasin Mountain – the 3rd highest peak of Tanzania
The peaks in the Highlands are world-famous. See the Empakaai, Ngorongoro, Oldeania, and the Ol Doinyo Lengai ("Mountain of God"), which is still active, but contains a cooler, black-coloured lava than the rest.
The scenery within the Highlands is breathtaking, to say the least, as you encounter lush forests, rushing waterfalls, and even some of the local fauna like the brightly coloured flamingos or the lions basking in the sun.
While the climb is part of the thrill, you will arrive at the Highlands by jeep and return the same way, with a stopover at the Engaruka Ruins.
Come prepared with a light backpack containing water, sunblock, snacks, and a change of clothes, in case it's needed. During the trip, which can last up to three days, you will have the opportunity to rest at one of the area's campsites.